Last Updated on March 18, 2019
The word spring may automatically bring to mind many things like flowers, pleasant weather and the beginning of the year. However,when you mention the word spring near a young guy,the first thing that comes to his mind will be Spring Break!
There's no better time in the year for any college student than Spring Break, as it's the perfect opportunity to give up stress and books for a while to start planning days full of adventure and fun.
This expected period usually occurs between February and April, depending on the region you're in. This is why you are at the right time to plan an unforgettable Spring Break that will boost your energy and get you ready to return to classes.
When it comes to Spring Break, Mexico is one of the most popular destinations, because after a cold winter season, nothing like the perfect climate of this region, especially if you head to its majestic beaches.
However, if what you're looking for is the perfect destination to spend an unforgettable Spring Break in 2019, Los Cabos is the ideal place for you.
Los Cabos is synonymous with sea, sand, sun and fun. It's the destination that allows you to have perfect days full of adventure. So… Are you ready for a Spring Break in Cabo?
Stay on the following lines and discover all the possibilities this destination offers you, all the places and activities you can do for your entertainment and all these options supported by several Reviews taken from TripAdvisor that will help you understand why Los Cabos is the perfect place for this amazing Spring Break.
Spring break activities in Cabo:
The best thing about getting a destination that suits all tastes is that the variety of activities you can find and the amount of places to visit are limitless..
Whether your purpose for this small break is to get lost in the nightlife and go to places where the party doesn't stop, or on the contrary go to a quiet place, or simply enjoy the sand and sun to return with a heart attack tan, you don't have to worry, as Los Cabos has it all and more for you to choose
In short in Los Cabos you can enjoy:
Nightclubs and Music shows.
Great beaches.
Food.
Explore new places (tours).
However, the total experience will depend on where you specifically choose to go to perform any of these activities.
The question you should ask yourself then and that we will help you to answer is: Where can you go and have fun?
Well… let's see.
1 Nightclubs & Music
A Spring Break vacation must have easy access to fun places where the party never ends.
In Los Cabos the ideal place to get to the best Clubs and the best parties is specifically in Cabo San Lucas, as it is the area of Los Cabos known as the city that never sleeps.
Therefore, it is important that Cabo San Lucas is on your list and next to it the names of the best places to enjoy its nightlife, and why not the parties that also start at dawn.
Cabo Wabo, Squid Roe, Mango Deck, NoWhere, Señor Frogs and Mandala are some of the most popular nightclubs in Cabo San Lucas. Incredible places where you can enjoy music, traditional drinks, dancing and lots of fun activities.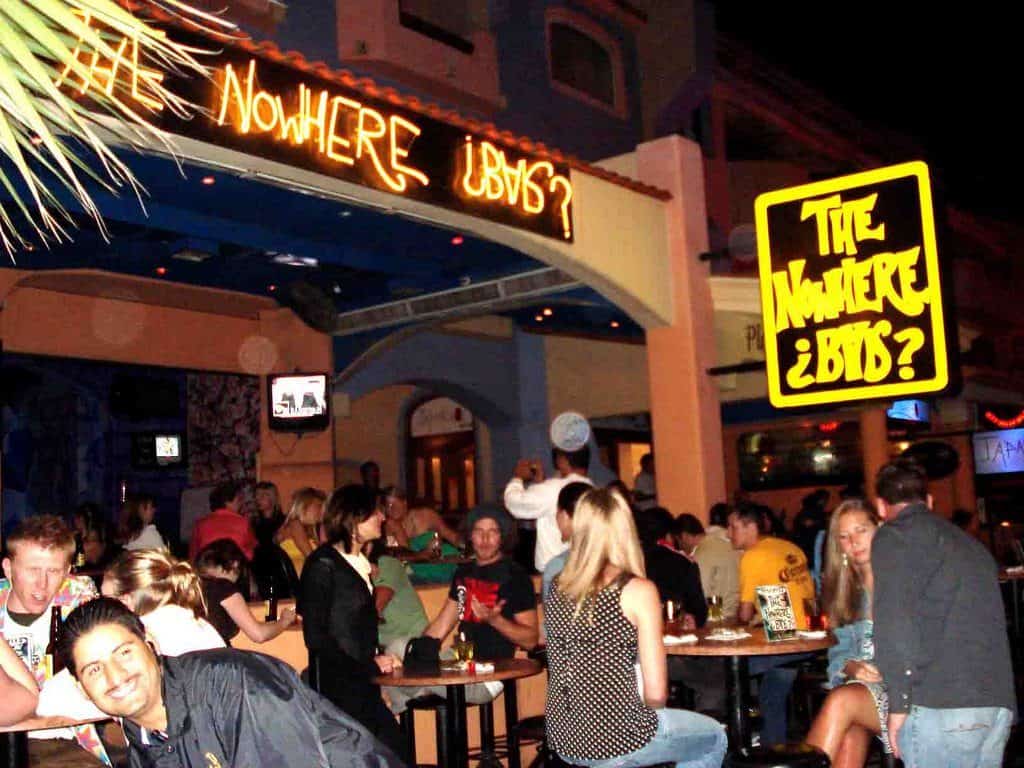 These are certainly the most frequented places in this area and during the Spring Break they are ideal to bring the experience in Los Cabos to the next level, as confirmed by the following Reviews that speak of Mando Deck and Squid Roe respectively:
This place just screams SPRING BREAK, fun! Make sure you order the freshly made, in front of your table, guac! Also, if you ask for jello shots, you're in for one heck of a treat! O. May 2018 TripAdvisor User: camjam20
http:// https://www.tripadvisor.com/ShowUserReviews-g152515-d1015812-r583094659-Mango_Deck_Restaurant_Beach_Club-Cabo_San_Lucas_Los_Cabos_Baja_California.html
A must in Cabo on Spring Break El Squid Roe is wide known as a spring breaker bar/club. It is 4 levels, and on the main strip downtown. This is a fun place to dance; it is definitely a lot fun. March 2016 TripAdvisor User: Kenzie D

https://www.tripadvisor.com/ShowUserReviews-g152515-d152961-r348679318-EL_SQUID_ROE-Cabo_San_Lucas_Los_Cabos_Baja_California.html
Therefore, you can't miss these clubs during your Spring Break vacation, and in the same way all the artists, musicians and DJs presentations you can get over there.
2 Great Beaches
Of course, during your spring break cannot miss the beach, especially if you area in Los Cabos.
With wonderful beaches with contrasting and impressive blue tones and the best atmosphere, Los Cabos awaits you with open arms.
Some of the most popular beaches are Medano Beach, Chileno Beach, Playa el Amor, Playa el Divorcio, Santa Maria Beach, among others.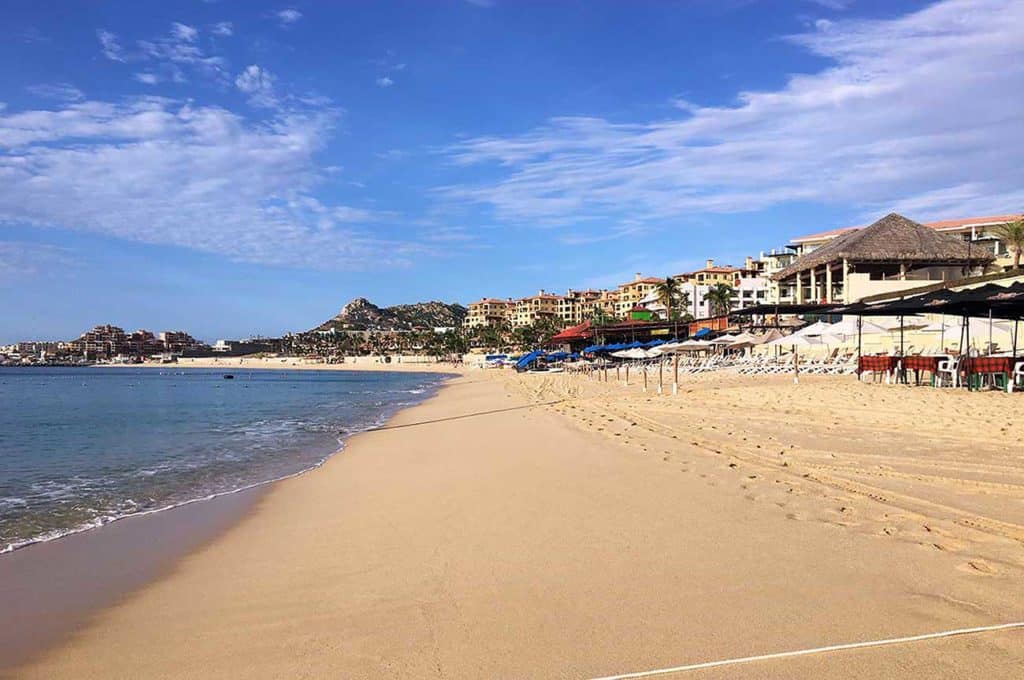 The good thing about all Los Cabos beaches is that no matter which one you decide to go to, you'll have a great time. And to be completely convinced that you'll be able to fully enjoy these at Spring Break, watch this Medano Beach Review to confirm it:
Fun in the sun! Great tourist attraction and a must when you are in Cabo. It just might feel like spring break all the time! July 2018 Tripadvisor User: Juhermz
https://www.tripadvisor.com/ShowUserReviews-g152515-d186117-r594431256-Medano_Beach-Cabo_San_Lucas_Los_Cabos_Baja_California.html
3 Food
Of course food can never be missed!
Going during Spring Break to Los Cabos and not being delight with the local gastronomy is simply unforgivable.
In this destination there is an incredible variety of places where you can try everything from traditional Mexican to international food. So prepare your palate to taste this best flavour as much as you can during your trip.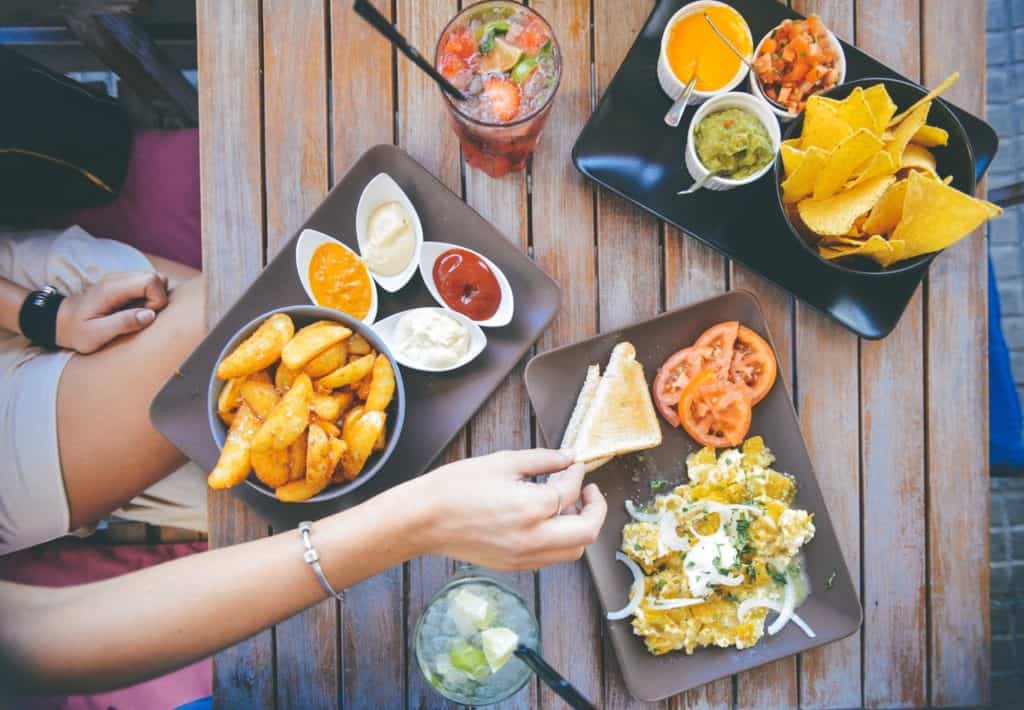 The Office, Lorenzillo's, Happy Ending Cantina, Sunset Monalisa and Cabo Wabo are just a few of the thousand places of the options you have available to visit during your vacation, all these places will to leave you the best memory of Mexican gastronomy, as you can see in the following two Reviews:
My favorite food in Los Cabos! Visited Cabo San Lucas with a big group of friends during the 2015 Spring Break season. Lorenzillo's Lobster House was hands down the best meal we had the whole trip, I would highly recommend to everyone. Both the Surf & Turf and the rápido service did not disappoint! March 19 TripAdvisor User: Krissy D

https://www.tripadvisor.com/ShowUserReviews-g152515-d1596006-r260643133-Lorenzillo_s_Restaurant_Cabo_San_Lucas-Cabo_San_Lucas_Los_Cabos_Baja_California.html
Spring Break vacation The Office is The go to place for some of the best places in Cabo. The kitchen shrimp is to die for. And those chips and salsa are D E L C I O U S! April 2017 TripAdvisor User:Marisela H
https://www.tripadvisor.com/ShowUserReviews-g152515-d939703-r476499305-The_Office-Cabo_San_Lucas_Los_Cabos_Baja_California.html#
4 Explore new places (tours)
And finally, it's clear that getting to know new places and doing activities through tours is something you can't miss during this Spring Break.
In Los Cabos you can get an incredible variety of Tours whether through the Cabo Adventures, the Wild Canyon or any other service.
Among the places you can visit are El Arco, the historic center of San Jose del Cabo, the Art Galleries of Todos Santos, the Marina of Cabo San Lucas, among many others.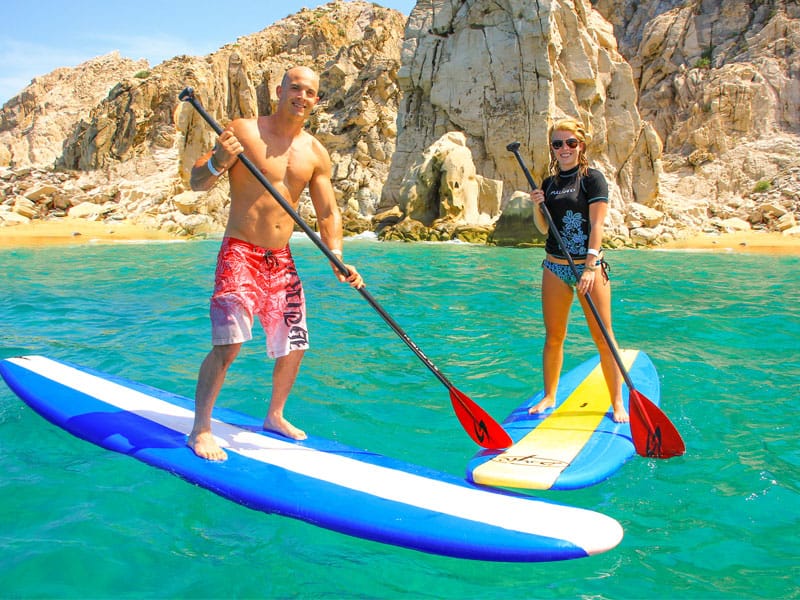 On the other hand, among the activities you can do through tours are water sports such as snorkeling and also activities such as swimming with dolphins, driving an ATV, and we could continue and continue with all the options.
Finally, it is important to point out that the Spring Break coincides with one of the greatest attractions of Los Cabos, which is the whale watching season, so this is another activity you can add to your list during your vacation.
Places to stay at spring break
A vacation will never give you a perfect experience completely if the place where you stay does not meet your expectations. That's why it's always a good idea to think about accommodation beforehand.
Fortunately for all visitors to Los Cabos, this destination has a great variety of hotels, resorts, villas, inns, among others, which in general are marvellous places to stay.
Some of the most famous ones are One & Only Palmilla, Playa Grande Resort, Hotel Riu Palace, Hyatt, Pueblo Bonito and Hilton Los Cabos, to mention just a few, because the variety is incredible.
However, no matter which one you choose, it is almost certain that you will have an ideal stay during your Spring Break, if you can't verify it with a comment from the next TripAdvisor user about the Playa Grande Hotel:
Our Favorite Spring Break Hotel! We just spent our 5th spring break at the Playa Grande! We love our vacations at this amazing hotel and plan to return for many years to come. One of the main reasons we keep returning is the entertainment staff. We will be back again next year April 2018 TripAdvisor User: wendycdavis
https://www.tripadvisor.com/ShowUserReviews-g152515-d225508-r571969664-Playa_Great_Resort-Cabo_San_Lucas_Los_Cabos_Baja_California.html
Best of all: The ideal transport
And finally the most important thing for you to have a perfect trip without any inconvenience or stress is transport.
You can have the ideal hotel and all the activities of the trip planned but how do you get to these places? How do you get from the airport to the hotel?
Transportation during the trip is something that you should not leave out, because you need a transportation that is safe, responsible, in good condition and has a seating capacity for large groups if you travel with all your college classmates.
That's why Los Cabos is still the ideal destination even when it comes to this matter, as it has the best private transportation service completely willing to give you a quality service.
VIP Transportation Los Cabos is a responsible, punctual and safe service that will solve your trip quickly and easily. All you have to do is to make a reservation and after that be assured that you will get a completely VIP experience without any inconvenience.
You can see how this TripAdvisor user fully trusts his service and he makes it absolutely clear that this service is perfect even for the Spring Break season:
My college are visits Cabo for spring break without his family. My son travelled to Mexico by himself for his college break to meet his friends there.I did quite a bit of research I read many reviews and was fortunate enough to have found VIP transportation.I wanted to make sure my son was in good hands and would get to his hotel without any concerns. I recommend VIP transportation for anyone who is looking for a reliable, English and Spanish speaking drivers, prompt, safe and not to mention a lot less than what the hotel will charge you. Thank you Vip! TripAdvisor User: Christina D

https://www.tripadvisor.com/ShowUserReviews-g152516-d10358020-r657921475-VIP_Transportation_Los_Cabos-San_Jose_del_Cabo_Los_Cabos_Baja_California.html
All you have to do is pack your bags and enjoy your youth and this little rest on the wonderful coasts of Baja California Sur, in that paradise called Los Cabos.
We are waiting for you!