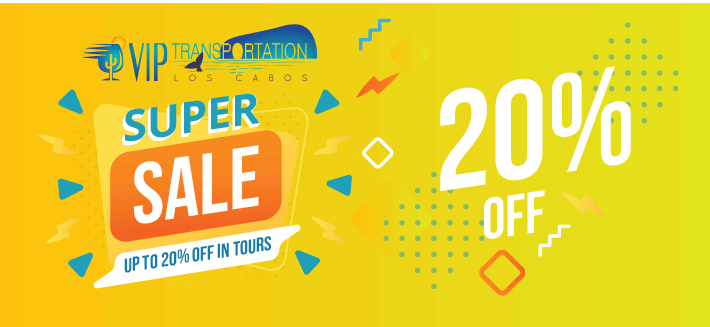 TOUR: Luxury Whale Watching
Witness the enormity & grace of giant Humpback Whales in their natural environment. Come and join us on our quest to find one of the most fantastic and amazing creatures on the planet in style! Our luxurious double-deck catamaran will provide all the comfort for an unforgettable all-inclusive experience, while our expert and knowledgeable tour guides share interesting facts about these majestic ocean dwellers.
Cruise along the bay and past the famous Arch while our attentive crew delivers exquisite appetizers and drinks from the open bar on board. Our French-made yacht is equipped with a hydrophone system to hear the whales "singing" in real-time while enjoying a breathtaking landscape.
AVAILABLE
Daily (December 15th to April 15th)
YOUR DAY WILL INCLUDE
Round-trip Transportation
Open Bar
Lunch
IMPORTANT
Tours include round trip transportation at most hotels, pick-up time and meeting point will be sent once the purchase is made with the time of the tour and the confirmation number that must be presented at the time of activity's check-in.
What to Bring
Camera
Non-slip soft sole shoes
Hat
Sunscreen
Light jacket
CANCELLATION POLICIES
72 hours or more before the activity, we cancel without charge.
48 hours or before the 50% return activity.
Less than 48 hours before the activity, there is no refund and we charge 100%.
No shows or arrives late, there is no refund and we charge 100%.
RESTRICTIONS
Minimum age: 8 years
For safety reasons, guests will be required to remove footwear upon boarding the catamaran
Expecting mothers may not participate
Tour is subject to change due to weather and sea conditions
They say that traveling is one of the greatest pleasures of life … We know that in the natural surroundings and landscapes of Los Cabos, traveling is really a pleasure. When it comes to Los Cabos, we automatically know that there is only room for amazement: from exquisite dinners, beautiful sunrises and sensational tours.
This tour is not far behind, because if you visit Los Cabos during the months of December-April you cannot miss attending an activity that is related to whale watching. This time is precisely the time we receive a visit from these immense and friendly giants of the sea.
Let me tell you that whales enjoy traveling as much as we do. Besides that, they love singing. That is why they sing underwater and sometimes they like to surprise us with their acrobatic jumps that leave us amazed. Sounds amazing right? … Well, this is what Los Cabos offers you with this luxury tour.
Talking about luxury… what better way to watch the whales than in a motor catamaran that will make the landscapes of Los Cabos unforgettable?
To live this luxurious tour in the most optimal experience we give you the following recommendations:
– You will be going on a Leopard 47 Powercat boat, so to fully enjoy this tour it is important to wear fresh clothes and a light sweater for winter. In addition, anti-skid shoes are essential and do not forget to always have biodegradable sunscreen.
– In a tour of this nature, for safety reasons only children with a minimum age of 8 years can participate, in addition, pregnant women cannot participate.
– It is always important to have some money with you. You might have to s break the piggy bank for souvenirs and photographs, in addition, tips are not included.
Now, it is always important to know that you can include the experience of meeting the whales:
To enjoy this type of tours it is always important to go on a full stomach. However, inside the boat you can taste Mini Sandwiches. You will get to choose between 3 types: cheese, turkey or vegetables, and exquisite fruit skewers during the day tour.
Now, if we talk about the afternoon tour, you can enjoy Mini skewers of capresa, cheese and salami, vegetables or shrimp and nothing like sweetening that snack with Chocolate Cake pops.
On the other hand, you need a drink to accompany your meal. The tour will include a free international bar to enjoy a cocktail or a natural juice outdoors.
Finally, the catamaran will come with shared Shuttle type transportation, so you can enjoy some fun with your friends or family.
So are you ready to have a great time with your family and friends?
We will continue to affirm when it comes to Los Cabos the experience is incredible and this tour will not be the exception. The possibility of having the whales just meters from you is an opportunity that you cannot miss. If you are in Los Cabos this season you cannot miss this tour.
In addition, we know well that memories are fundamental. Having fun and having a good time are details to keep in mind when you are with those people you appreciate and love. Enjoying the sight of whales during your trip will make your vacation even more unforgettable.
This tour can even be an educational tour. The interaction with the whales and the ability to differentiate the species, are moments that you will never forget. Isn't this incredible? Getting familiar with the giants of the sea can be a great experience and cause smiles that will make this trip one more reason to never forget Los Cabos and maybe even come back.
The tour is guided by staff with experience and the right information to help you understand what you are witnessing. In addition, the route and comfort you will have while on board of the Catamaran will make you want to stay there for a long time.
The tour will be 3 splendid hours of food, drink and entertainment of these mammals. You will discover that having them closely have no comparison to observe them in a photograph. Spoiler alert, it is so much better!
Remember that, among the most wonderful things in life are those experiences that you can never forget, so interacting with whales and photographing them will be crucial for an unforgettable and luxurious trip.
Then there are no reasons to doubt or wait, Los Cabos will always surprise you and will receive you with open arms in the best way. The whale watching tour in luxury Catamaran is one of the most pleasant experiences you will have. All those who have been on this tour know it, they have not been disappointed in any way with these aquatic titans, "the experience of enjoying this tour has been incredible, Los Cabos has never let me down and it definitely left me speechless on this trip, highly recommended."
Ready to live the experience with us? We are waiting for you.